12 April 2018
ERA adds Compressors to its product range
Today ERA announces an important expansion of its air conditioning offer by introducing compressors.
Compressors expand the range of Air Conditioning products, launched in March 2017. It now includes condensers, interior blowers, resistors, dryers, expansion valves and air conditioning system kits.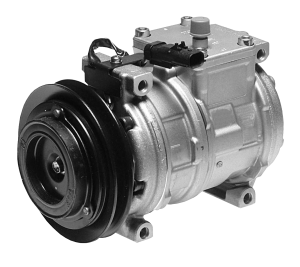 ERA's compressors can be installed easily and quickly and comply with the same quality standards as the original brands.
Compressors are the heart of the A/C system, regulating temperature and humidity within the cabin.
Each compressor comes with an operating manual in both Italian and English to ensure proper installation and removal.
Compressors are fragile, so it is essential to strictly follow the proper steps of the procedure:
Washing the A/C system
Replacing the dryer
Checking the effective operation of condenser
Era includes the o-rings necessary for replacement with all compressors.
ERA's compressors can be found in the eCatalogue and purchased through ERA eCommerce.
For more information, please visit www.eraspares.com