Fuel Systems
Pumps and fuel feed units are some of the company's milestones. It is an accurate selection of products carried out according to market demand and follows the development of new applications. Crucial is the range extension both for OE version and the compatible one.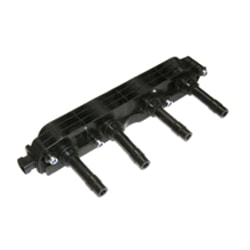 Ignition coils
Ignition coils represent one of the top ranges, which allow ERA to achieve the market leadership in Italy and throughout the world.
Coils have been through several important transformations in order to adapt to the continuous changes in terms of engine performance, fuel consumption and environmental pollution. The most important ones concern:

Power increase
Timing improvement in energy transformation
Reduction of dispersions
Use without ignition cables
Reduction of electromagnetic compatibility (EMC) problems

Today ERA's range includes:

Traditional coils with cooling oil
Dry coils with ignition module
Coils for static system
Single / multiple coils, like Top / Pencil coil

Our wide range of ignition coils provides comprehensive car parc coverage, from European to Asian applications, thanks to a diversified offer, able to meet any customer's request.
View the online catalogue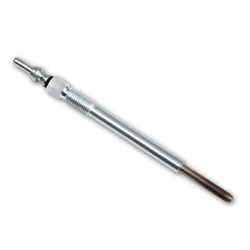 Glow plugs
They reduce consumption and exhaust gas.
They trigger the combustion process, which includes two steps: first, when slightly turning the key, the spark plug warms up in a few seconds up to more than 1,000° in the final part. Then furtherly turning the key, ignition starts. The pulverized fuel is injected into the chamber and strikes the glowing part of the plug thereby starting combustion.
Available for cars with single or double filament plugs (control and heating) with conventional or ultra-fast preheating.
View the online catalogue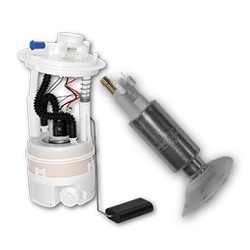 Fuel pumps and Fuel feed units
Fuel pumps and feed units are one of the company's most important product lines. It is an accurate selection of products conceived on the basis of current market needs. The range is constantly updated, introducing new OE and alternative versions.
The consumption and the vehicle speed determine the shape and volume of the tank. The structure of the tank influences the shape of the feed unit, its position and the fuel measuring method.
ERA offer genuine units as well as an excellent purchasing alternative: aftermarket items, guaranteeing high performances and reliable quality, tested by ERA's Quality Control team. The products are tested to guarantee the typical quality of the MESSMER brand and the following parameters are checked in order to examine the electric pump inside the fuel system, namely:

Flow (l/h),
Current consumption (Ampere)
Level of vibrations / noise (dB)
View the online catalogue