AGM Batteries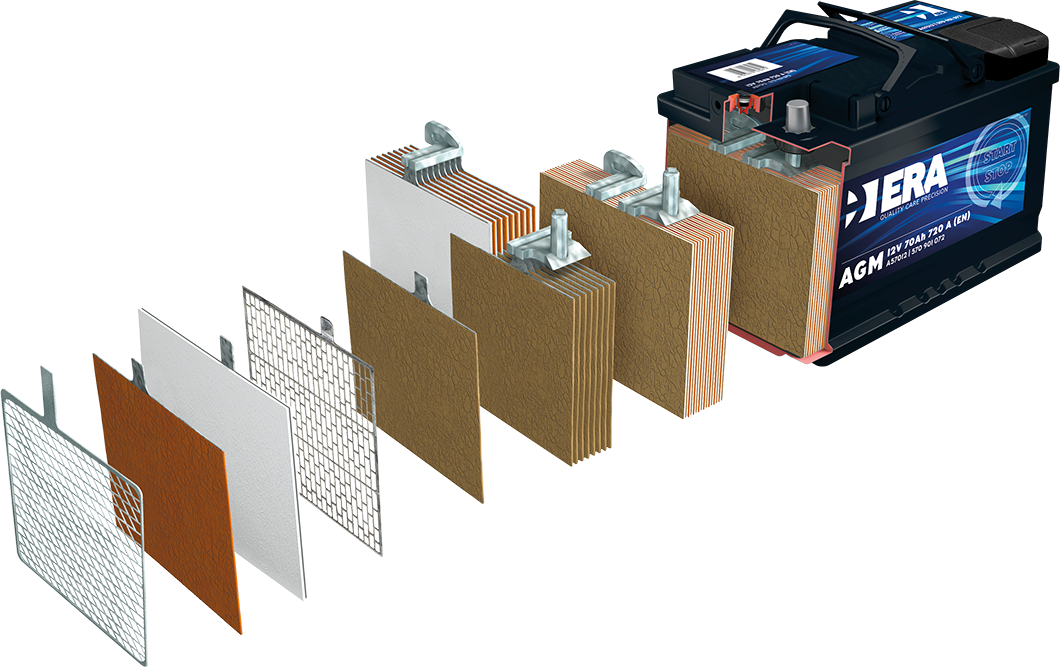 AGM batteries
ERA AGM – For all vehicles where a conventional battery reaches its limits
These are in particular vehicles with an advanced start / stop system, but also middle and upper class vehicles with the highest energy requirements. Because of the multitude of comfort and safety systems, the demands on mobile energy supply are growing. In addition, a large number of vehicles are originally equipped with AGM batteries.
In the event of a replacement, only a new AGM battery can be used. The AGM battery differs from other batteries in that the acid is bound in a special fleece. This significantly increases the power reserves and prevents acid stratification. As an ERA AGM battery is guaranteed to be leak proof due to its design, it can be transported and installed safely even under difficult circumstances. ERA AGM proves even under the most extreme conditions that ERA starter batteries perform to the limit of what is technically feasible. The result is clear: an absolutely reliable energy supply at the highest level and the greatest possible security that is available on the market today.
ERA AGM – The best solution for vehicles with an advanced start / stop system and for vehicles with the highest energy requirements due to extensive safety – and comfort functions
For modern start-stop systems
Latest OE technology
Ideal for medium- and upper class cars, SUVs, delivery vans and vehicles with energy-intensive electrical equipment
Very large application coverage with only a few types
Extremely long battery life and cycle stability
100% tilt- and leak proof
΄High performance grid΄ for more cold cranking performance and increased corrosion protection
Highest safety features
΄Plug and play΄ (filled, loaded and ready to go)
Made in Europe.