EFB Batteries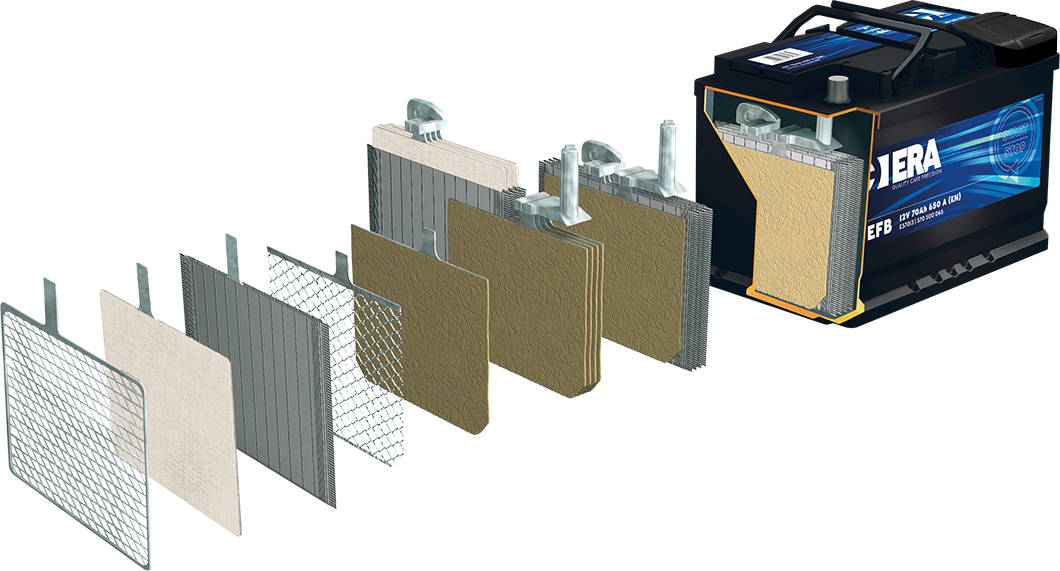 EFB batteries
ERA EFB – The perfect start for entry-level start / stop systems and conventional vehicles with increased energy requirements
Since the vehicle's engine stops at red traffic lights, fuel consumption and CO2 emissions are significantly reduced. ERA EFB batteries ensure that electrical devices continue to be reliably supplied with power when the engine is switched off and that the engine can be restarted in fractions of a second when it is time to start driving again. Normal lead-acid batteries reach their limits here. The special "Enhanced Flooded Battery" design (short "EFB") is required to ensure constant energy supply even during frequent start / stop cycles and in order to prevent deep discharges.
ERA EFB – The right choice for vehicles with an entry-level start / stop system and conventional vehicles with increased energy requirements
Latest OE technology
Ideal for small to medium – sized vehicles with start-stop technology and other fuel – saving
applications
Very large application coverage with only a few types
Long battery life and cycle stability
΄High performance grid΄ for more cold cranking performance and increased corrosion protection
Highest safety features
΄Plug and play΄ (filled, loaded and ready to go)
Made in Europe.