Ignition Coils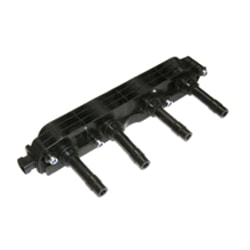 Ignition coils
Ignition coils represent one of the top ranges, which allow ERA to achieve the market leadership in Italy and throughout the world.
Coils have been through several important transformations in order to adapt to the continuous changes in terms of engine performance, fuel consumption and environmental pollution. The most important ones concern:

Power increase
Timing improvement in energy transformation
Reduction of dispersions
Use without ignition cables
Reduction of electromagnetic compatibility (EMC) problems

Today ERA's range includes:

Traditional coils with cooling oil
Dry coils with ignition module
Coils for static system
Single / multiple coils, like Top / Pencil coil

Our wide range of ignition coils provides comprehensive car parc coverage, from European to Asian applications, thanks to a diversified offer, able to meet any customer's request.
View the online catalogue