Relays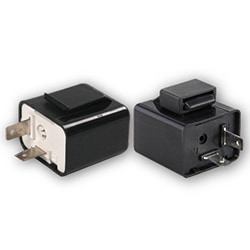 Relays
They are mechanically operated by a solenoid and they are used to manage the electrical current flow in the system.
The ERA offer includes different kind of relays (e.g. relays for lights, fuel pumps, window lifts, starters, etc…) and, thanks to the cooperation with the major leading OE manufactures, the top quality is guaranteed.
Available complex relays that perform timing services (for example window wipers or lights relays) or run the pre- and post- heating of glow plugs for diesel engines.
View the online catalogue