SLI Batteries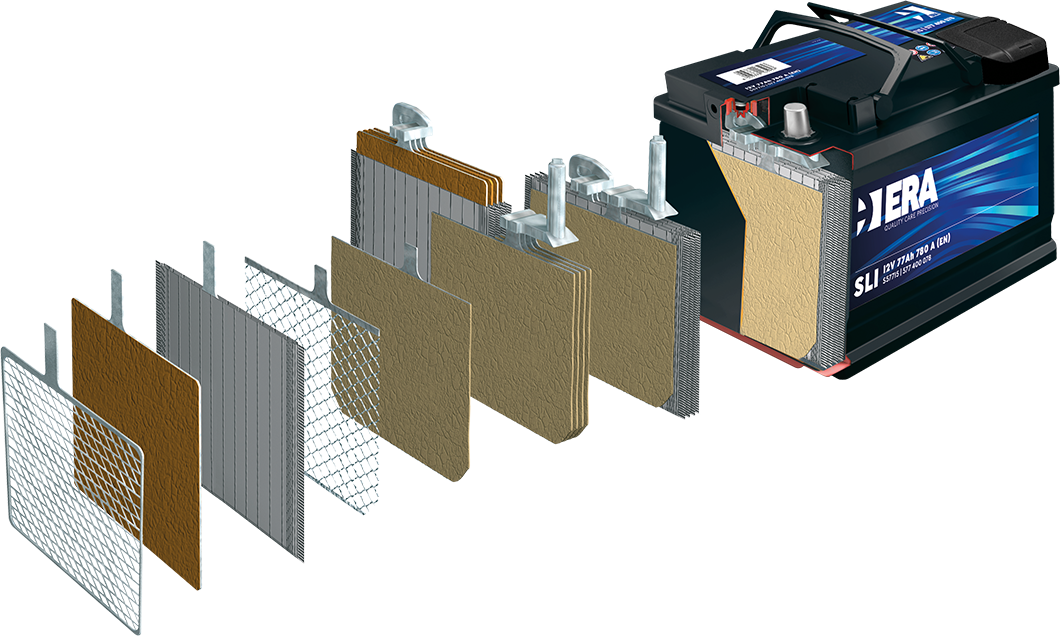 SLI batteries
ERA SLI – The car is the epitome of individual mobility, be it a small car, station wagon or luxury sedan, in daily use, for a jaunt on the weekend or a vacation trip
It is not the type of car that counts, but the independence it offers to us. The ERA SLI starter battery offers reliable starting power for every application – from new to vintage cars. With its sophisticated design and reliable calcium Ca/Ca technology, which offers an additional cold start performance even at the lowest temperatures, the ERA battery is the best choice for conventional vehicles of all kinds.
ERA SLI – Much more than your average battery
The ERA SLI is an always reliable and safe partner for conventional vehicles with fewer electronic functions and convinces with performance values far above the norm.
Absolutely maintenance-free – no refilling necessary
΄High performance grid΄ for more cold cranking performance and increased corrosion protection
΄Plug and play΄ (filled, loaded and ready to go)
Made in Europe (Except S55012 and S56511 with Asian OE specialization)