Timing Chain Kit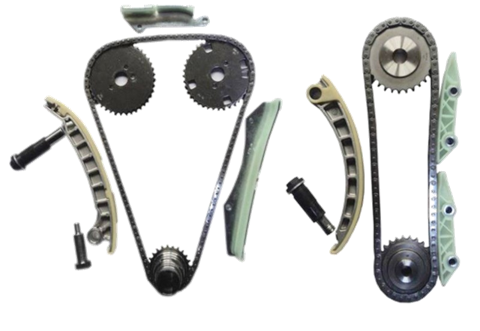 Timing Chain Kit
The camshaft controls the opening and closing intervals of the engine's intake and exhaust valves. To ensure an exact synchronization, the position of the camshaft must remain aligned with the crankshaft. That is why car manufacturers choose a timing belt or chain to connect the two shafts.
When replacing the timing chain, it is a good idea to replace the chain rails as well, and eliminate all possible sources of interference.
Nipparts timing chains are made of high quality steel, guaranteeing silent operation and durability equal to the original product.
Nipparts distribution chain kits are characterized by:

High quality steel
High precision production.
View the online catalogue